Stay Connected in the Office
Get stronger Wi-Fi across your whole building
Set up high-quality commercial Wi-Fi in Indianapolis, IN
In today's day and age, you need reliable Wi-Fi to run a successful business. Cam Security Surveillance, LLC provides commercial Wi-Fi installation services in Indianapolis, IN. Instead of using traditional Wi-Fi, we'll connect your network through an access point.
Using an access point for your commercial Wi-Fi is beneficial because it: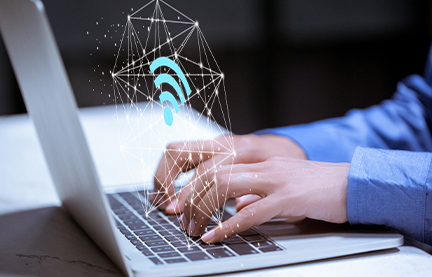 Is safer and steadier for the commercial environment
Connects every office in the building to the internet
Creates a seamless connection throughout the property
Your employees must be able to connect to Wi-Fi from anywhere in your building to get their jobs done. That's why we offer CPE bridges in addition to our Wi-Fi services. We'll expand the reach of your Wi-Fi by installing a camera and high-quality CPE bridge. CPE bridges extend the internet access across far distances, even employees in the back corner of your office can stay connected.